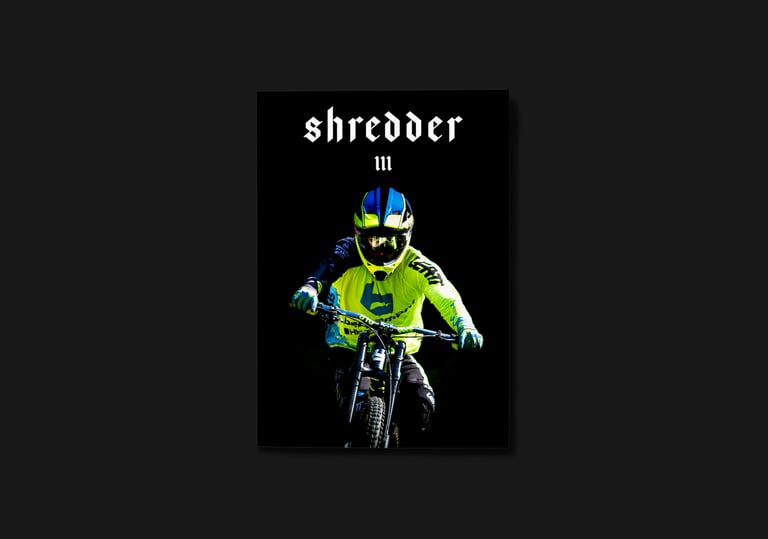 Shredder MTB Zine Issue Three
Shredder MTB Zine is a new age MTB counter-culture publication. I take pride in focussing on the more creative side of mountain biking by featuring humble, creative and often underrated riders based all around the globe. Shredder is self published and made out of a love for design, print and most importantly, bikes. Here's a breakdown of what to expect in this issue -
Working The Net (Yin) - A note from the editor.
Contagious Creativity - A photofolio and interview with Louis Arnold.
Have Fun Or Else - Does racing take the fun out of riding your bike?
Disposable heroes III - A lo-fi project conducted by Josh Bryceland.
Obey the internet - Visit our website.
Hashtag Podium - Why your Instagram account is more important than your race results.
What The Fuck? - Fast As Fuck: Leaders of the new school.
Legend Has It - Run The Jewels gig review.
Artist Spotlight - Clayspades riders James Pettitt and Max Nerurkar.
Risk vs Reward - An interview with Reece Wilson.
Momentary High (Yang) - A social (media) observation.
Free stickers with every order (whilst stocks last!)