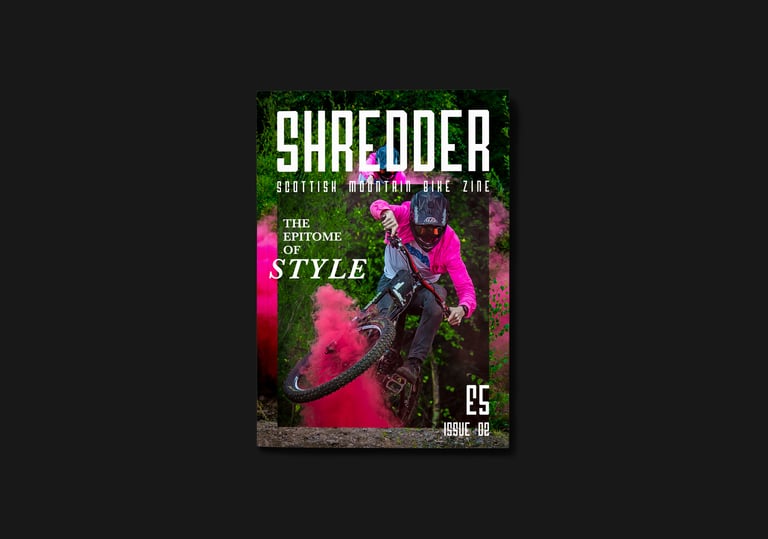 Shredder MTB Zine Issue Two
Issue two of Shredder 'The Definition Of Style' covers a wide range of individuals; from photographers, artists and World Cup racers who all share the same passion of having fun riding bikes.
Style Over Substance - A note from the editor.
Another Shot - Tommy Wilkinson.
Artist Spotlight - Ugly People.
When Words Fail, Music Speaks: An Ode To Loosedog - A look into what music inspires riders to get rad.
No Love For No Gloves - Why I love riding in my own skin.
Riding Style-Ish - A look at the stylish side of Darren Evans.
Disposable Hereos II - A Lo-Fi look at the 2016 Fort William World Cup.
Organised Chaos - An interview with illustrator Katie Guthrie.
It's Never Forever - An interview with World Cup racer Kenta Gallagher.
A Head Full Of Ideas And A Pocket Full Of Fluff - A note from the editor to end on.
Free stickers with every order (whilst stocks last).